Flat Plane Splint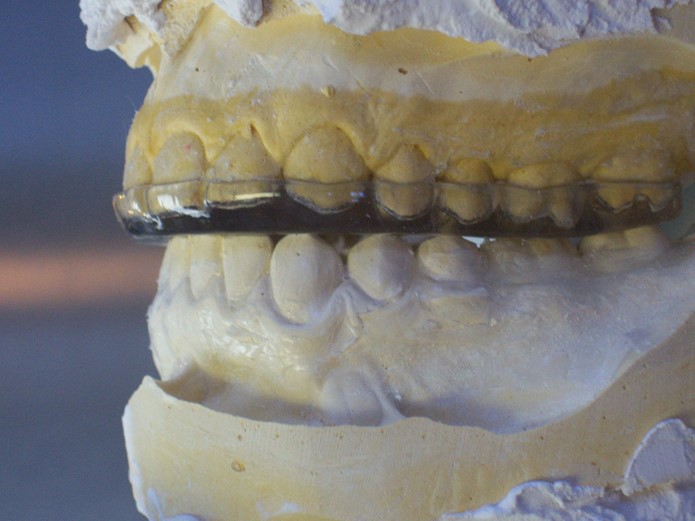 Fabricated over the maxillary or mandibular arch with occlusal surface ground "flat" for even contact with the opposing arch.
Options include;
Clasps for added retention.
Ramps for guidance
Soft liner for additional comfort
NTI-TSS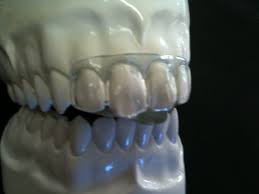 The NTI-Tss ("Nociceptive Trigeminal Inhibition – Tension Suppression System") device is an anterior bite stop that is indicated for the prevention and treatment of bruxism, temporomandibular disorders (TMDs), tension-type headaches, and migraine. We custom fabricate this appliance on the upper or lower arch and with or without a soft liner. Typical coverage is incisor to incisor, but can be made cuspid to cuspid or full arch.
Gelb (posterior bite plane)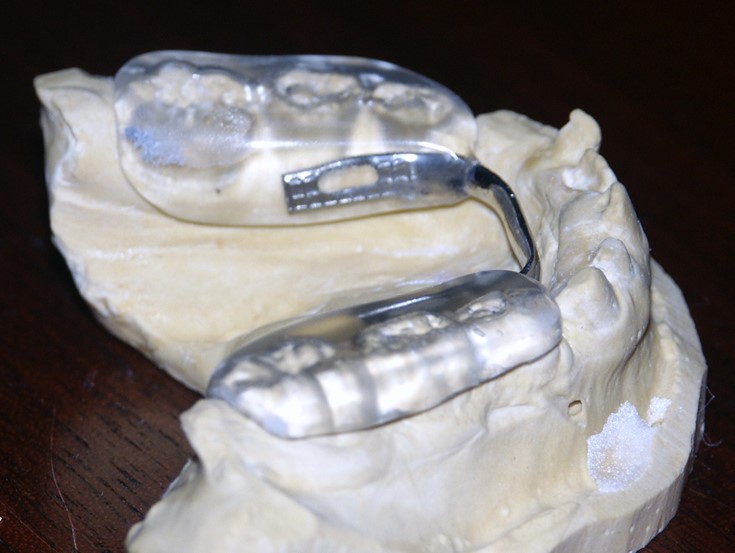 Mandibular repositioning splint uses posterior occlusal pads connected by a heavy lingual bar The occlusal acrylic is ground flat to the maxillary for even contact. Clasps may be added to aid retention
Anterior Bite Plate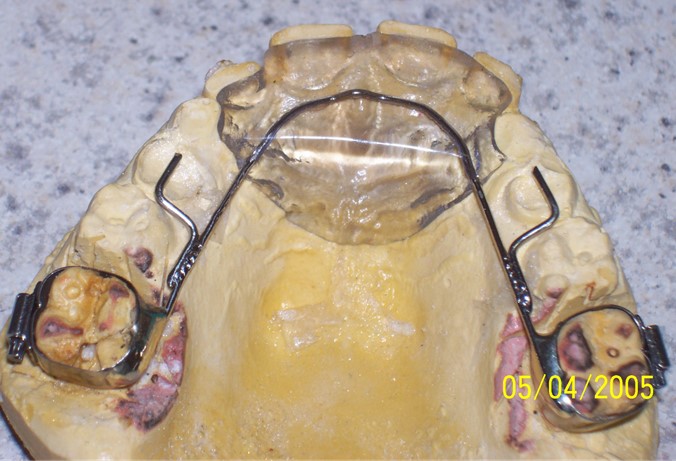 This appliance is often used to disclude the posterior, correct a deep bite, or add guidance to correct mandibular positioning. Anterior bite planes may be made fixed or removable or incorporated into most other appliances
Nightguard
(Thermo-formed overlay)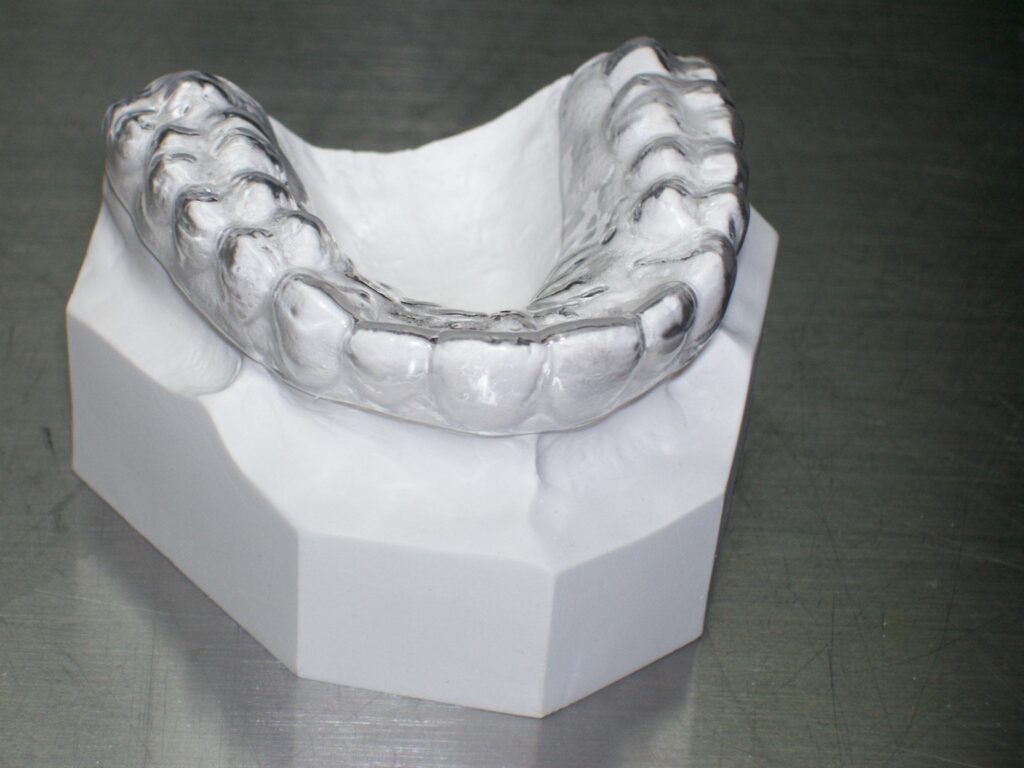 This is a thermoformed shell to protect from bruxing. There is no occlusal treatment done to this tray, though acrylic will bond to any of the hard types of overlay materials so guidance can be added.
Material choices
Hard from 2 mm to 3 mm
Soft from 2 mm to 4 mm
Hard with soft liner 2.7 mm = 0.9 mm soft & 1.8 mm hard layers
Sports Mouthguard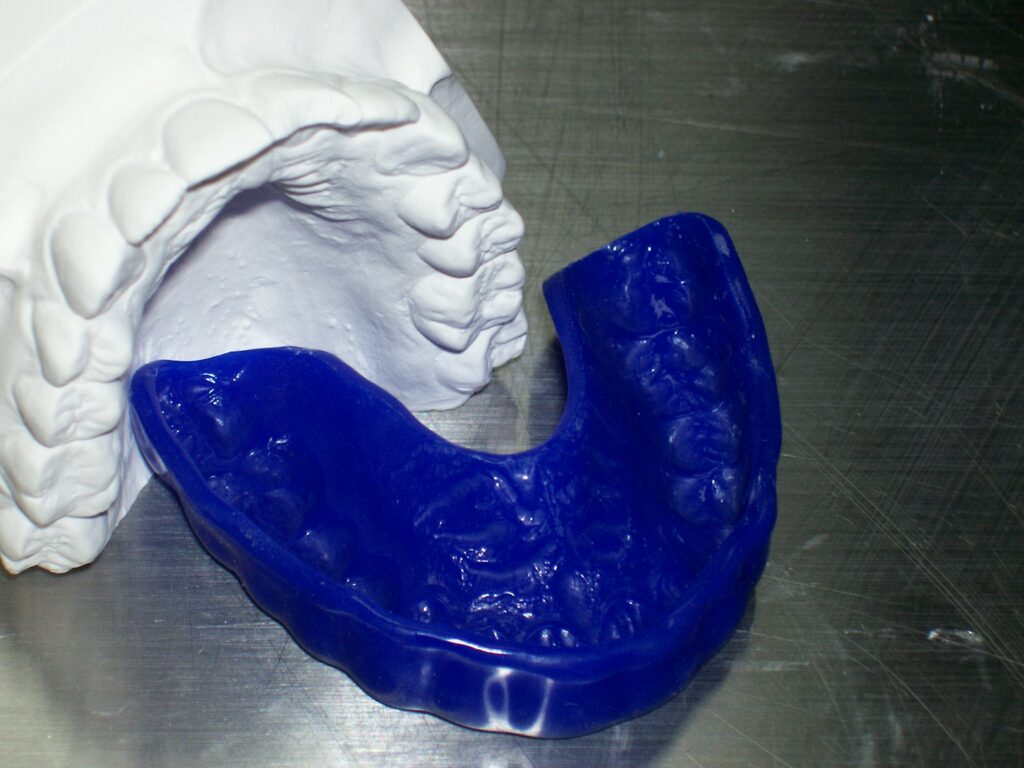 The basic sports guard is a 3 mm soft nightguard available in many colors. For our Advanced Custom Laminated Sports Mouth Guards see our dedicated sports guard page
Bleaching trays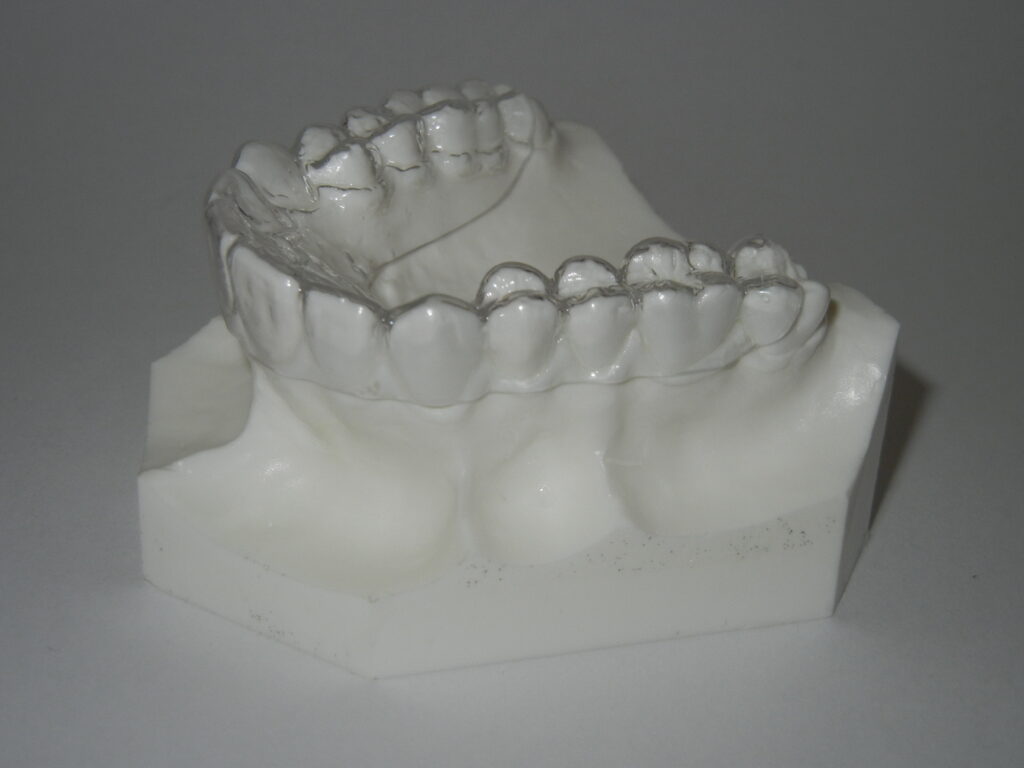 1 mm soft material, which is comfortable & economical for bleaching purposes
Invisible (Essix) retainers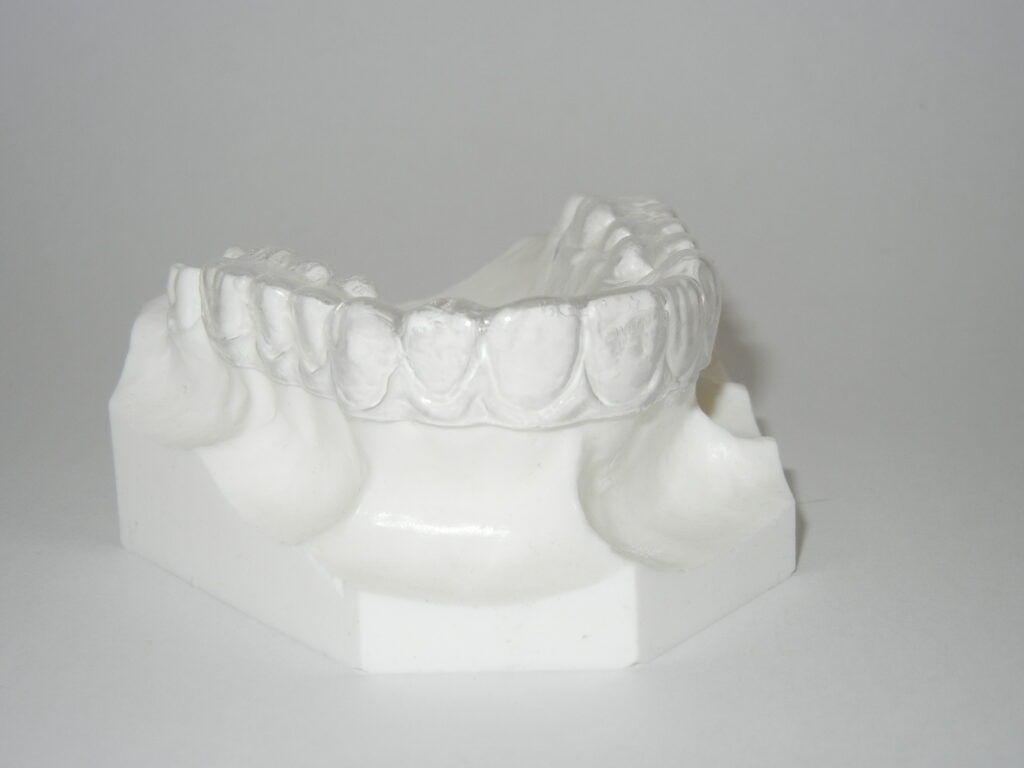 Thin optically clear tray retainers. Please see our retainers page for full details