Orthodontic dental retainers, Used to stabilize dentition, retainers are the most commonly fabricated appliance in the orthodontic laboratory. At Fox Valley Ortho Lab we offer many retainer options that can be tailored to your needs and preferences.
Fox Valley Orthodontic Laboratory can fabricate virtually any combination of components into most retainers including clasps, springs, screws, loops, habit breakers & acrylic features such as bite plates & occlusal coverage. For ideas see our options page or call for a consultation and we will make recommendations based on your needs.
Hawley Retainer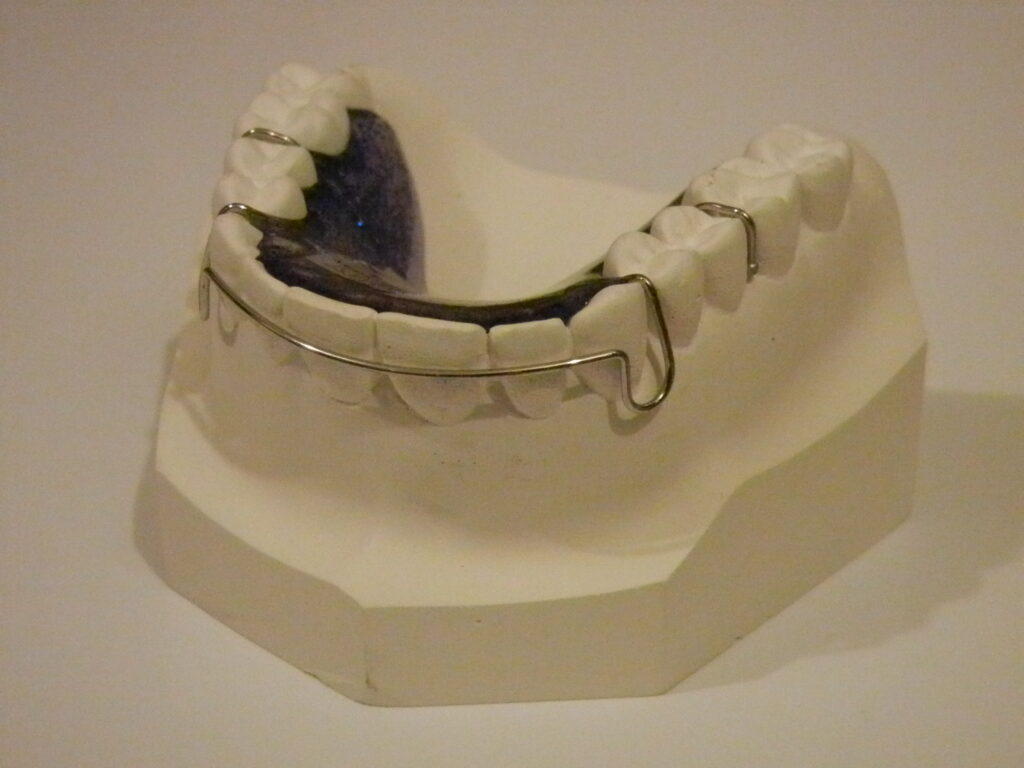 The standard Hawley is formed with a cuspid to cuspid archwire that incorporates adjustment loops as it crosses the occlusion and is anchored into an acrylic plate. The archwire is typically formed to an average arch shape relative to the patients anterior alignment. These typically utilize a pair of clasps at the first molars to aid in retention.
Circumferential Retainer (Wraparound)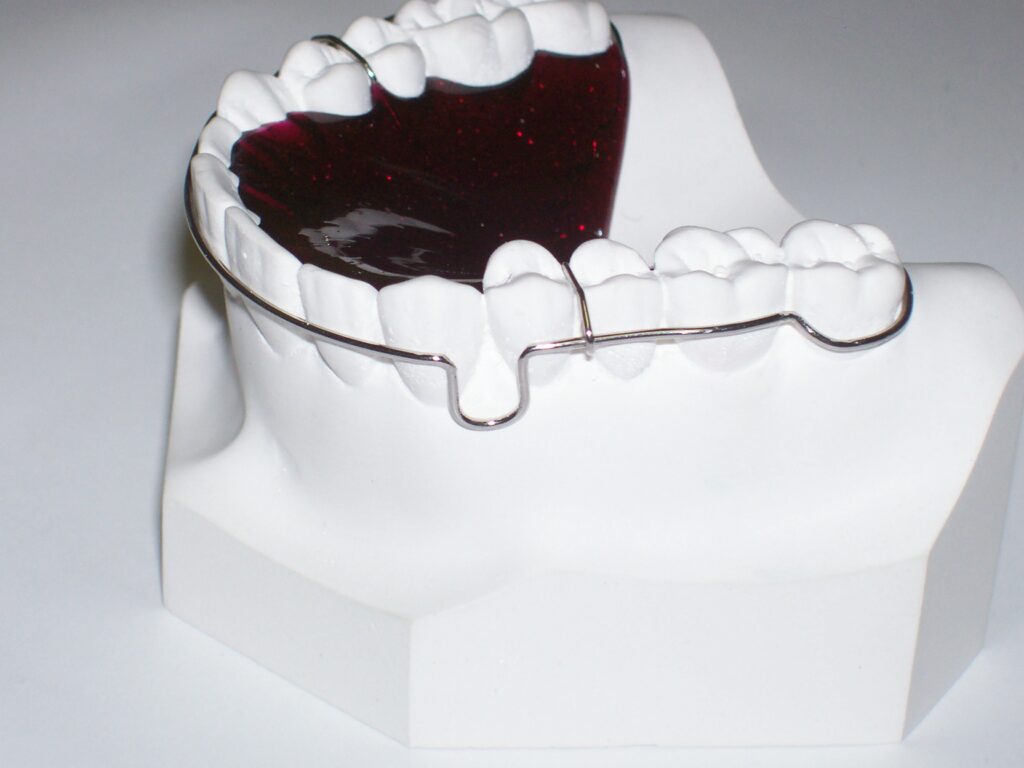 Similar to the Hawley design the Circumferential retainer uses an arch wire that continues along the posterior teeth and wraps around the first or second molar. Stabilizing wires may be incorporated into the design to support the archwire. This appliance is preferred when there is limited interproximal-occlusal space or minor spaces that need to be closed. It is also used in extraction cases to prevent wire from passing through the extraction site.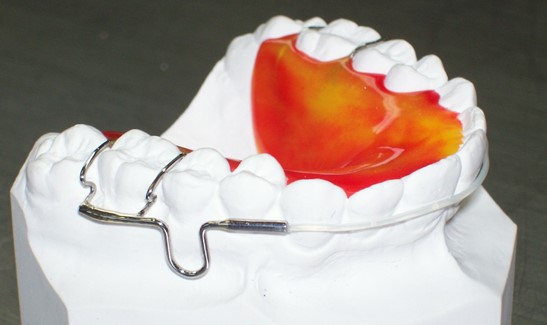 The Circumferential retainer may also be soldered to Adams or C-Clasps for greater stability and retention.
Invisible Retainers
Invisible retainers are deceptively complex, simple looking & formed from a single sheet of plastic. Many offices have a suck down machine & can make an emergency invisible retainer quickly. However the fit, finish & durability is usually quite disappointing.
A lot of very exciting advances have been going on in the world of Invisible retainers and aligners over the last several years. We have fabricated thousands of invisible retainers, and have the technical expertise to consistently give you the best results. We stay on top of all the latest material developments and techniques, and offer many choices that are selected based on your needs. This way your patients can enjoy beautiful, long lasting retainers and you will get fit & adaptation that you never see in a typical suck down retainer.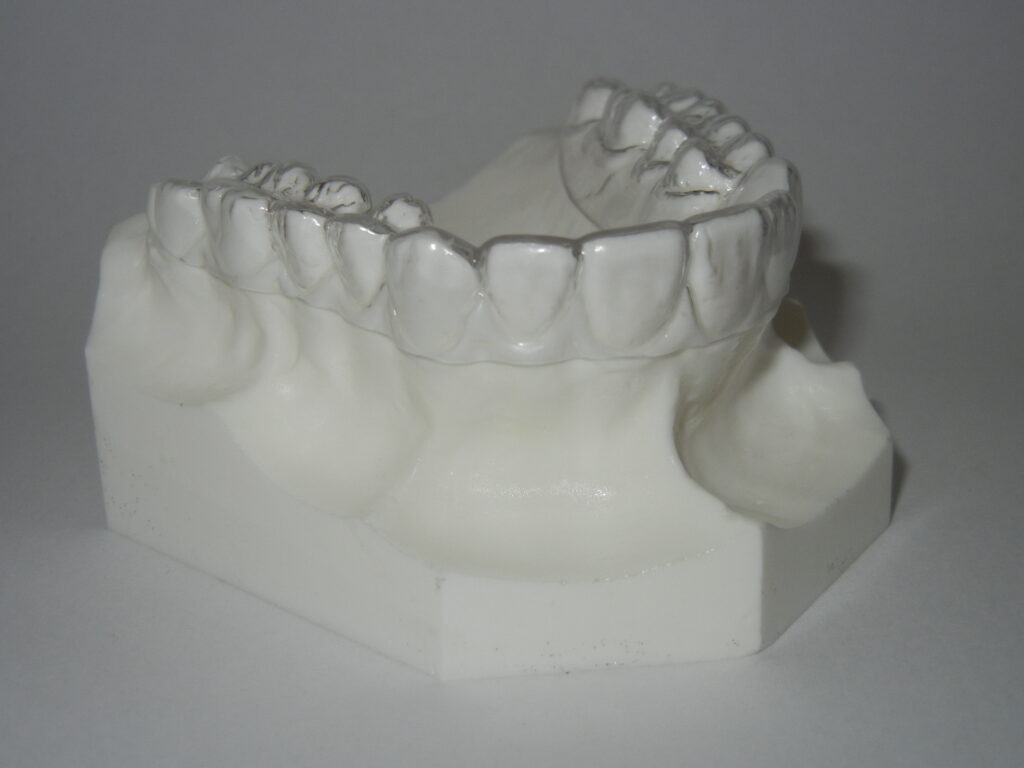 A long lasting aesthetically clear sheet is formed over the full arch. Pontic teeth may also be incorporated into this appliance.
Optionally a cuspid to cuspid version of the Invisible retainer will allow posterior teeth to settle into their centric relations.
Fixed Lingual Retainer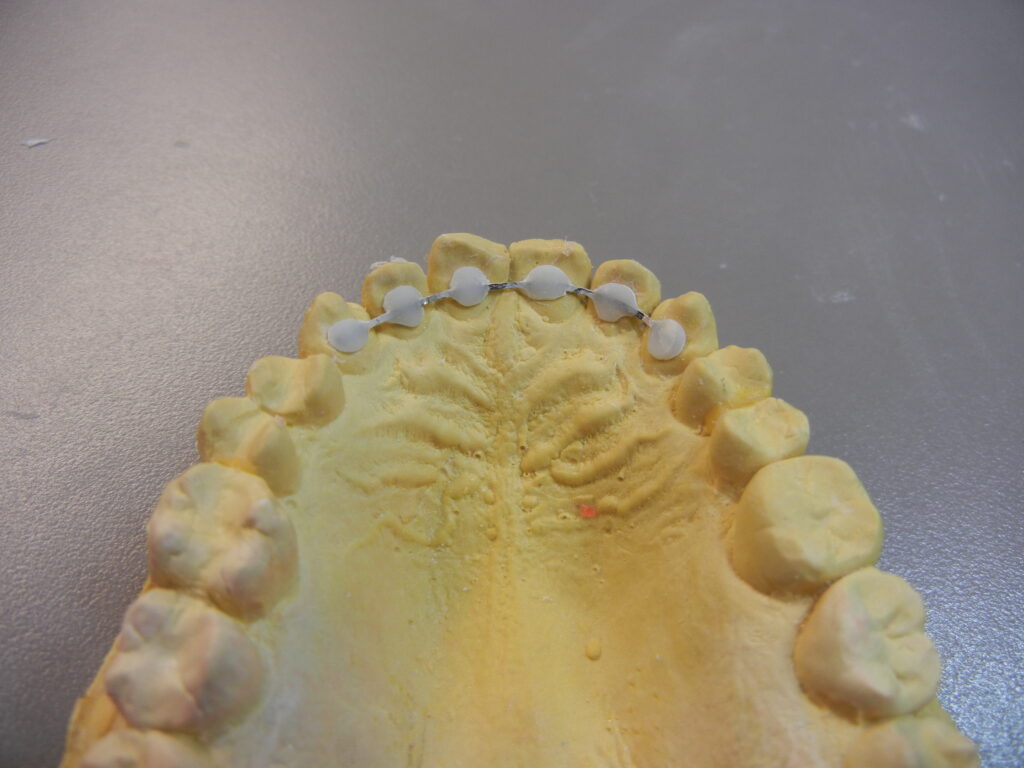 Fixed lingual retainers are formed with a wire contoured to the linguals of the teeth. This "Permanent" retainer is delivered to your practice with an easily removable matrix for easy insertion. This is most commonly used for lower cuspid to cuspid, but may be fabricated for either arch in any tooth to tooth length and with multiple mesh pad locations. If prescribing maxillary fixed retainers please include lower model and bite registration so we may check occlusion for incisal interference.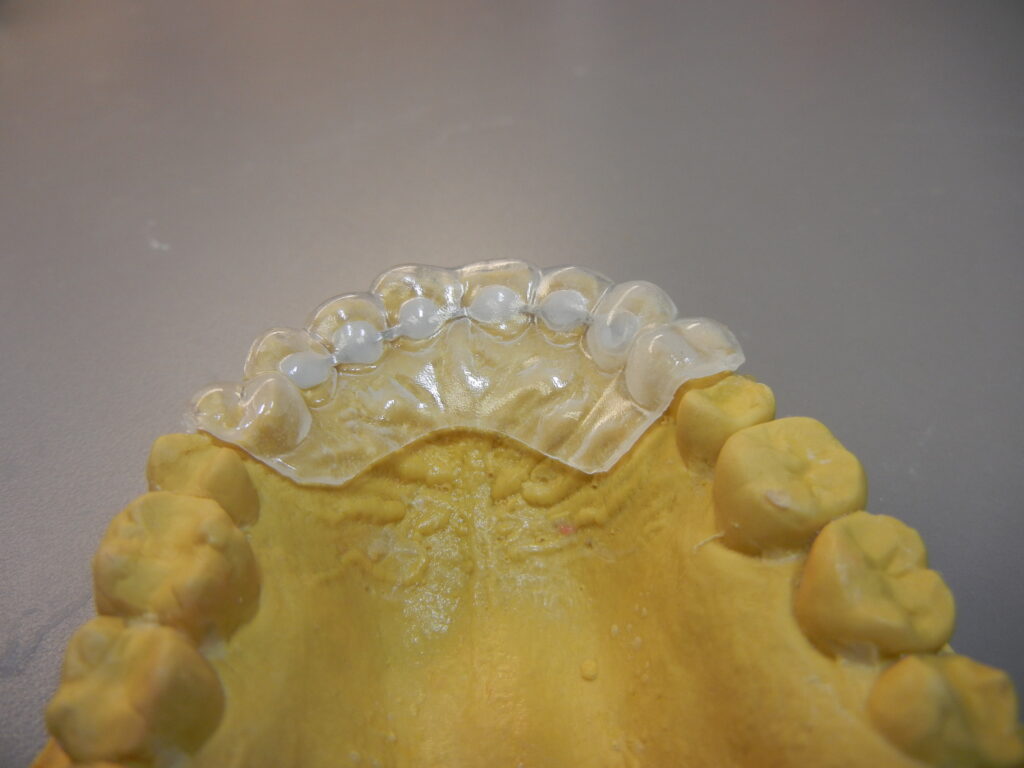 Lower fixed retainer with placement matrix
Phase One Retainers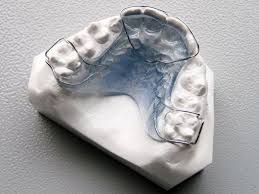 Phase one Hawley retainers are for mixed dentition cases. Designed to hold arch length & width, wire forms hold permanent erupted teeth while allowing for continued exfoliation & eruption of the rest of the teeth during development.
Theroux Phase One Retainer

Used as an alternative to Hawley retainers on mixed dentition cases the Theroux phase one overcomes many of the fit problems associated with Hawley retainers when used in mixed dentition cases. Such as difficulty in clasping the short clinical crown with very little undercuts or clasping primary molars that will soon exfoliate, also interference of the Hawley labial bow during eruption of the canines.
The Theroux Phase One is rigid enough to maintain palatal expansion and durable enough to last several years. The 2mm thick palatal area can be trimmed to allow for eruption while the incisors and first permanent molars are used for anchorage and retention.