Quad Helix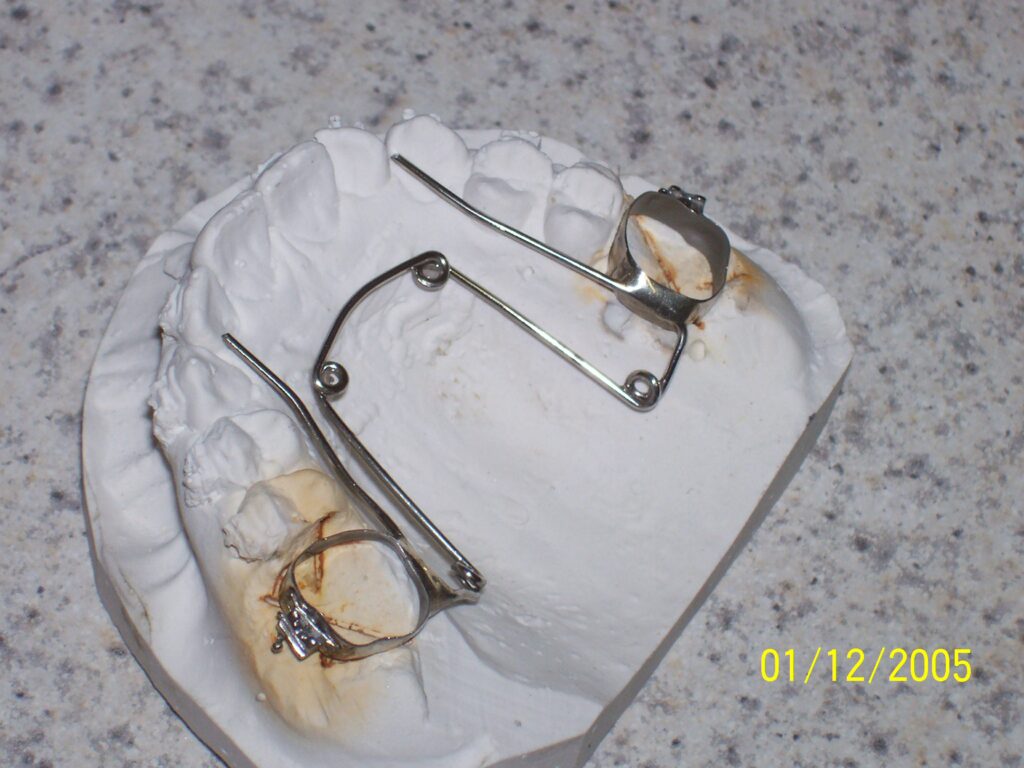 This maxillary appliance named for its 4 helixes is the most used & well known of the "W" Arch family of wire expanders. All W arch type appliances are formed from chrome cobalt wire which is heat treated after bending to spring hardness. The Quad Helixes two coils at the subgingival areas distal to the molar bands and two more at the anterior corners near the rugae, disperse force after activation.
Other W Arch configurations
Bi Helix – does away with the anterior helixes & can also be used for the lower arch
W-Arch – does not have any helixes & can be used for either arch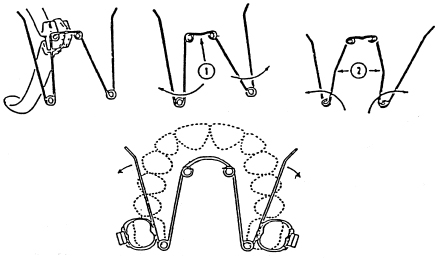 Open Coil NiTi Expanders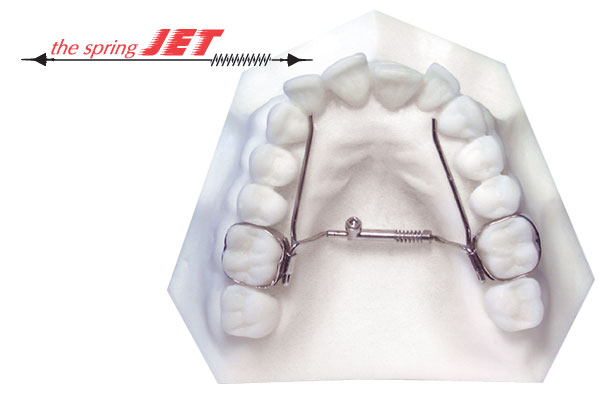 SPRING JET 1 – Dental Expansion. Precise force-counterforce mechanics. Achieve slow arch expansion with controlled, continuous NiTi spring force.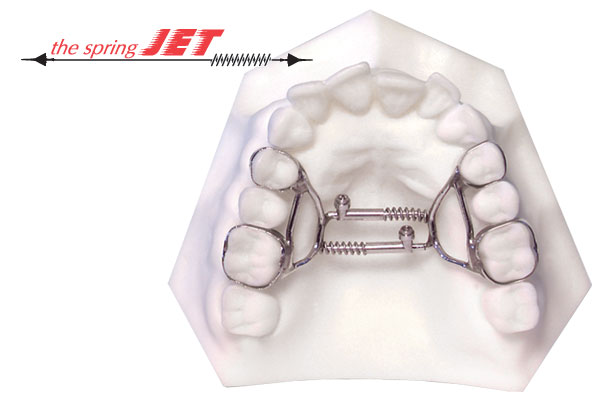 SPRING JET 2 – Orthopedic Expansion
Substitute for all screw or pre-set wire expanders. Unique delivery system for reliable results with minimal tipping requires no patient compliance.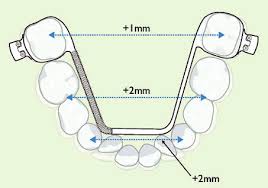 Arnold E Arch: Open coil over a rod & tube design provide slow continuous force expansion for upper or lower arch. A bondable rest can be soldered to the tube side of the appliance to prevent it from rising occlusally.