Band & Loop (uni-lateral)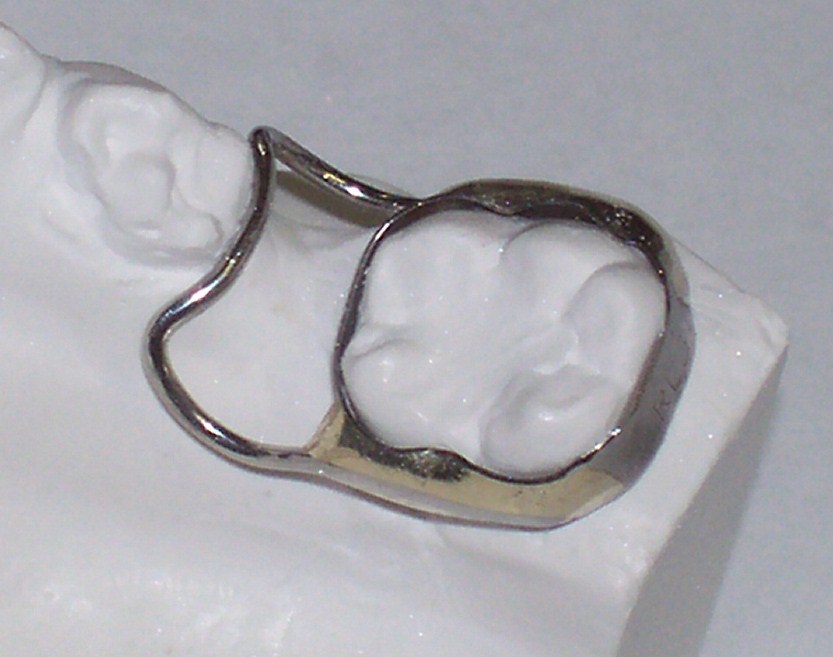 A wire loop extends from the band on the anchor tooth to touch the tooth on the other side of an endentulous space. Prevents unwanted tooth movement and maintains space for unerupted teeth
Similar to the band & loop is a distal shoe, which uses a sub-gingival steel guide to hold space and or guide the eruption of a permanent tooth
LLHA: lower lingual holding arch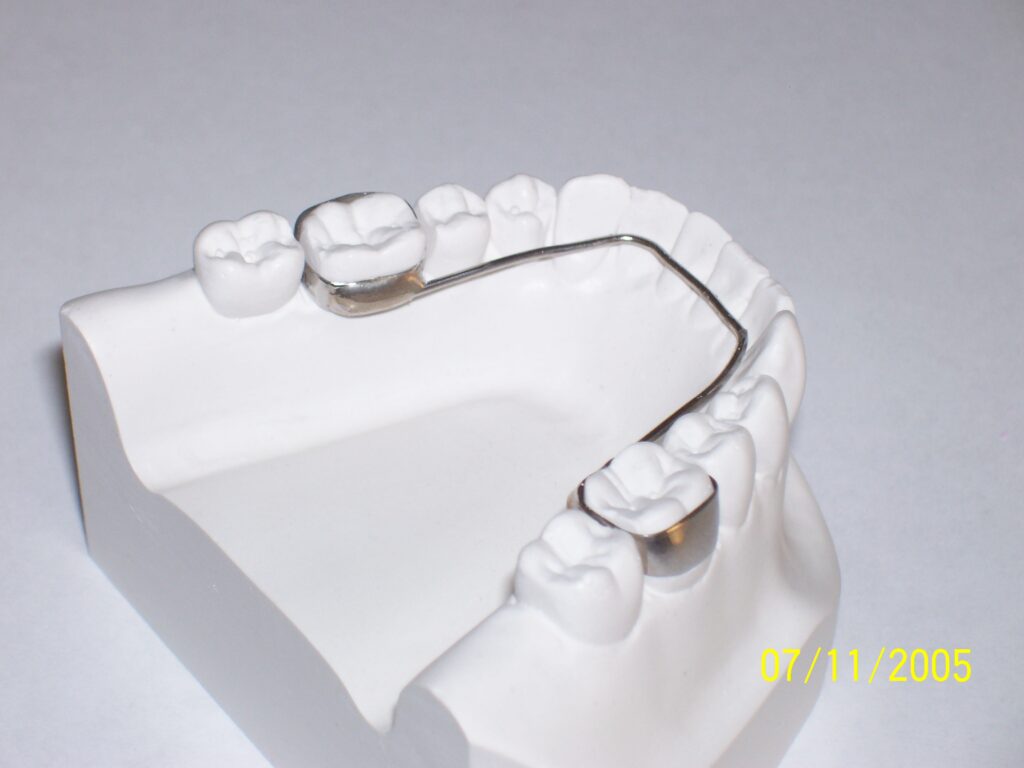 Wire is contoured to the lingual of the anteriors, & continues passively to the posterior where it is soldered to bands on the first molars. This appliance may also incorporate adjustment loops in the bicuspid area and soldered spurs to hold spaces or hooks for use with elastics.
Nance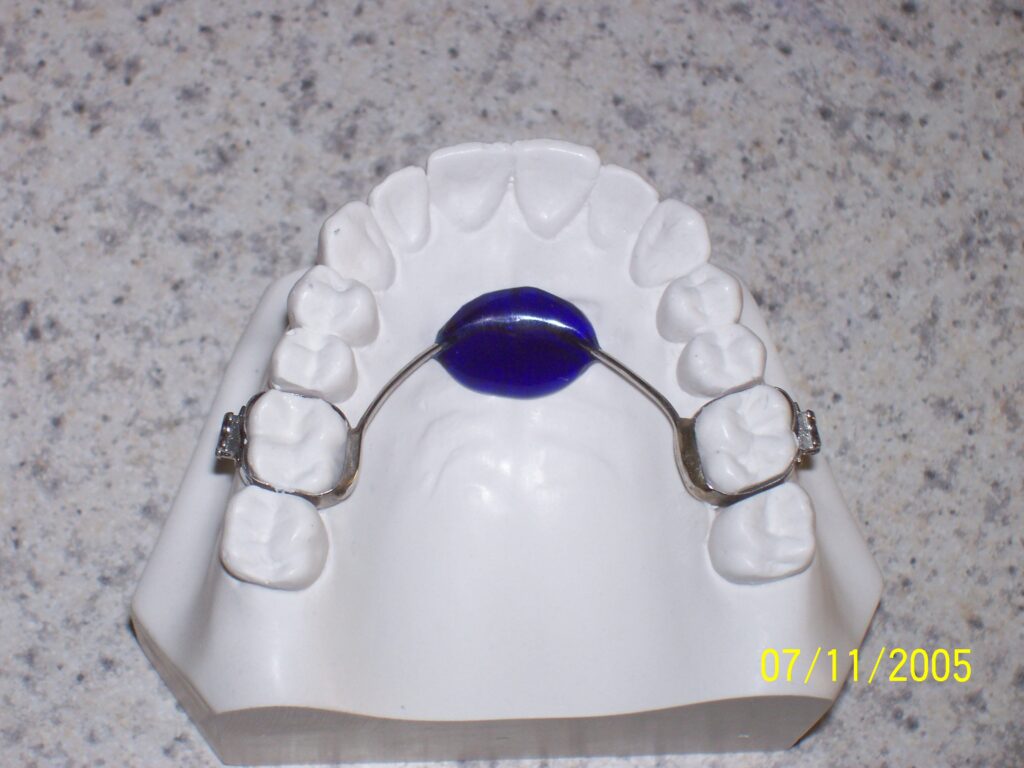 This straight armed holding appliance stabilizes the arch and prevents mesial movement of the molars. The Nance may also be designed with recurved arms to allow for minor molar expansion or rotation.
TPA: trans-palatal arch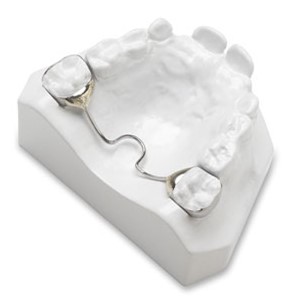 The Trans-Palatal Arch is formed with an 0.036″ or 0.040″ wire that is soldered to the molar bands and bent with a center loop to allow slight molar adjustments.
Space Regainer
Uses an open coil spring to apply consistent pressure. When desired space is obtained the arms are bent against the tubes to stop further advancement. If more tension is required shims may be added.